To co prawda księgarnia w Poznaniu na Jeżycach, ale za to jej właścicielka Jola Maćkowiak-Piasecka, mogłaby bez przeszkód uważać się za zakopiankę. Miłośniczka Tatr, autorka pracy magisterskiej poświęconej rodzinie Zwolińskich ( do dziś chętnie po nią sięgają badacze życia tego niezwykłego rodu) jest również wiceprezeską Stowarzyszenia Przyjaciół Twórczości Jana Kasprowicza. Jeśli nie ma jej w Poznaniu to na pewno  rozkoszuje się chłodem harendziańskiej werandy lub też krząta się w gospodarstwie Marii I Jana Kasprowiczów wymyślając jeszcze lepsze sposoby promocji tego miejsca. W 2018 roku odebrała Nagrody Fundacji Kultury Polskiej.
Gdybyście przypadkiem byli w Poznaniu i zajrzeli do Składu Kulturalnego możecie być pewni, że znajdziecie tam nie tylko wszystkie najnowsze wydawnictwa o Tatrach i Podhalu, ale także setki często zaskakujących pozycji jakich nie znajdziecie nigdzie indziej. W rozmowie z Jolą lub jej synem okaże się, że sami tak naprawdę nie wiedzieliście jak o wielu książkach marzycie , choć do tej pory do głowy by wam nie przyszło, że możecie być zainteresowani tematami z niektórych  z nich. Gdybyście byli w Poznaniu i nie zajrzeli do Składu Kulturalnego choćby na spotkanie z którymś z poczytnych pisarzy, albo po to by kupić gromadzone tam, niezwykle urokliwe gadżety związane ze sztuka, że nie wspomnę oczywiście o książkach – to tak jakbyście byli w Rzymie i nie widzieli papieża.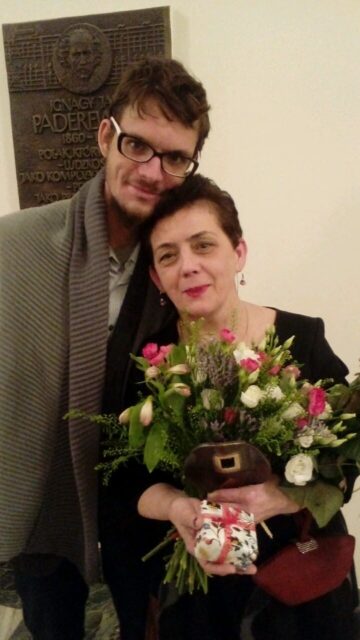 Tym czasem zanim wybierzecie się do stolicy wielkopolski możecie oddać głos na tę niezwykłą księgarnię . polecamy!!